Just when we were at the peak of boredom during the pandemic, being stuck at home, spending hours on our phones, jumping from one social media app to another, the Clubhouse app has come around like a breath of fresh air.
Clubhouse is a new social media app where people come together to discuss different topics like science, sports, technology, even celebrity gossip. But the only way people interact on this app is by audio. You can think of it as a live podcast app. People come together in a 'room' created by a 'moderator' to talk about a chosen topic. When someone wants to talk, they can virtually raise their hands and wait for permission to speak from the moderator.
Since being released in April 2020, it has become quite popular. A lot of famous people like SpaceX and Tesla CEO Elon Musk has been on it.
The app is very well designed and there are some well-thought marketing strategies to get people to join the app. It is a great example of how understanding and targeting consumers' psychological processes can help sell a product. So, how did Clubhouse get so popular?
1. FOMO (Fear of Missing Out)
We all feel the fear of missing out at some points in our lives. When we are not able to attend a social event due to sickness, when our friends are talking about the new Netflix series that we haven't watched, or when everyone is on a new social media app that we may not yet have access to.
Yes, we do not get access to the app if we don't have an iPhone. It is currently not available for Android users. On top of that, even iPhone users do not get access unless they are invited. We can download the app and secure a profile name however we cannot get involved in conversations unless someone invites us. This is what makes the app so interesting. When something or someone is hard to get, we chase!
When we do get invited, we also get the chance to invite other people, which is limited to 2. This makes the app get popular at a slower pace but increases peoples' curiosity about the app and guarantees that when someone receives an invite, they will join the app because they do not want to miss the chance.
We may still experience FOMO when we are on the app, because the conversations are happening live, and we will not be able to listen to them later. When we receive a notification saying our mates are discussing a topic, we do not want to miss the conversation, so we get tempted to get on the app.
2. No Visuals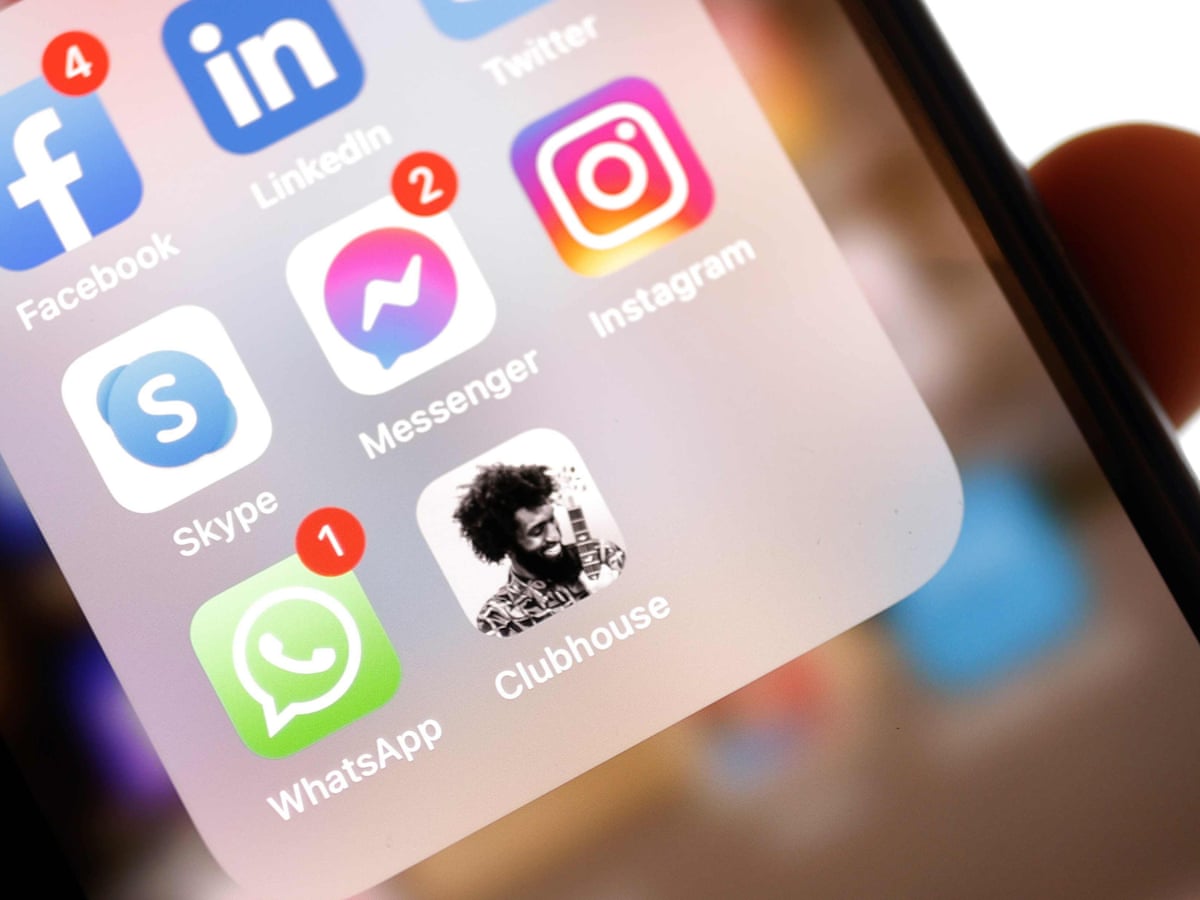 Filters are taking over peoples' profiles on social media. We are getting tired of looking at pictures of people that do not look like them. But can we blame them? Now that we are all stuck at home, there is no point in getting ready, putting on make-up just to stay at home and take selfies on Instagram, when filters can do that within seconds.
This is why it is perfect timing for Clubhouse. You can be in your pyjamas, with unwashed hair and have interactions with people from all over the world by just using your voice. You don't have to hold the camera to your face or have to look at peoples' filtered pictures.
This also gives us a chance to show our personality and let people judge us by that rather than only based on our looks.
3. Easy to use
A lot of people tend to stare at the screen most of the day. When we are not on our laptops, we are on our phones. Our meet-ups have been replaced by Zoom meetings. We've all experienced 'zoom fatigue' at some point this year. On Clubhouse, as it is audio-based, you can just put your phone on the side and have a full-on conversation while ironing, shaving, jogging, whatever you think of!
On top of that, you can actually come out of Clubhouse app and use your phone while having a live conversation on the app. If you are someone who does not have a high attention span and love to multitask, this app is perfect for you.
4. Perfect for introverts
This app is also great for introverts who may get FOMO but may not want to show up to social events, meetings and interact with people. If you want some sound in the background or want to learn/listen about a topic of interest, you can do so without having to interact with other people. You can join a room and just listen to the conversation; you do not have to speak at all. If you get bored and want to leave, you can just 'leave quietly' which is not as awkward as leaving a Zoom meeting without saying 'bye' when you had enough socialising.
5. Pandemic
Clubhouse has been released around the time COVID-19 has come around. The pandemic likely plays a great part in the app becoming very popular in such a short time. We are all stuck at home and bored to death, endlessly reloading the page on social media apps, our eyes aching from looking at the screen. It was a perfect time for a social media app that brings people closer in a different way when connection was something we were all craving.